Best Sellers
Experience the best-selling full-blood Wagyu products from our farm to your table.
World-Renowned Luxury Wagyu Beef Online
WE GET IT.
You want a world-class Wagyu beef experience without having to travel the world or search the web endlessly to find it. Whether you're entertaining guests or surprising someone in another time zone, trust Plum Creek Wagyu to make it easy and special every time.
Wagyu Delivered to Your Door
Choose from our exquisite selection of individual Wagyu steaks or leave the creativity to us with our one-of-a-kind samplers or gift boxes.
Order Your Wagyu Beef Now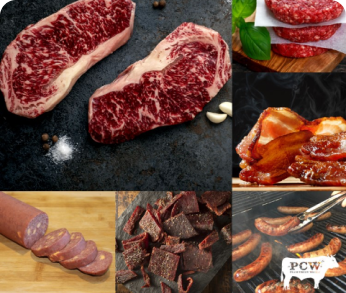 Subscriptions
Never miss that soft, buttery, delicious Wagyu taste when you buy a monthly Wagyu subscription.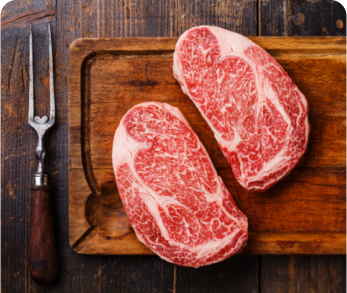 Individual Wagyu Beef Steaks
Order an individual Wagyu steak and experience the rich, tender flavor that only Wagyu delivers.
We Keep it Simple
We keep our menu simple so that you can waste no time receiving your custom order. Getting world-class Wagyu steaks shouldn't be complicated. With us, it's easy.
Our Buttery, Melt-in-Your-Mouth Best Sellers
Find Our Wagyu Beef Steak Available At